3 Best Crate Furniture Projects
3 Best Crate Furniture Projects 
Recently, I have seen a lot of hype about crate furniture and it's really good. This way we get to recycle wood which in turn might save a tree or two from getting chopped off. 
I hope this trend becomes really popular, as it would be beneficial for this world as well as our homes because we would get lovely DIY furniture to show off! XD
So here are few of my favorite crate projects to inspire you. 
via inhabitat.com
via homelife.com.au
Hmmm…so are your creative juices flowing? I think I have an awesome idea for a crate DIY furniture. Can't wait to work on it and share the tutorial. Hopefully soon.
Stay tuned by following along through all the social media links!
Featured at:
Linking up here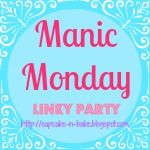 This post first appeared on Believe&Inspire.
© Copyright believeninspire.com 2011 – 2013